Language and Communication
Training for Global Enterprises
ProActive English was founded in 1997 to help business professionals learn to communicate more effectively in English.
We provide on-site, face-to-face or remote training supported by access to our performance-based E-Learning tool, The Business English Web©.
We have delivered thousands of training hours for multinationals and local organizations like yours with offices in Silicon Valley, Seattle, Silicon Forest (Portland, Oregon) around the U.S., Asia-Pacific, India, Europe and Latin America.
Courses typically run from 10 to 24 hours delivered onsite or remotely with group sessions often supplemented by individual coaching sessions to address individual needs more efficiently.
We also offer consulting services for clients seeking to develop a corporate language strategy.
New and veteran trainers come to us for language training resources in support of their clients seeking to learn or improve Business English skills.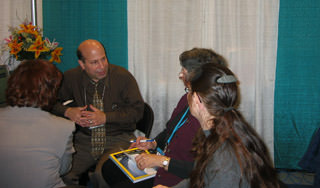 Our corporate English language training programs address enterprise-wide communication needs for everyone including highly-trained virtual teams communicating across continents, software developers, medical staff and professionals at all levels of Fortune 500 companies. We also work with teams of hard-working new Americans and recent arrivals at local production facilities including medical devices manufacturers, food production plants, electronics parts manufacturers and retirement facilities, to name a few types of clients.
For more information about our ESL training for corporations and organizations, or to schedule a free consultation, please call

or e-mail infopae@proactive-english.com.