Business English or ESL Courses:
On Your Time, Just in Time
Your global team of non-native English speakers communicates remotely all day – often on regular conference calls ... or do they?
Are they often quiet? Do they want to contribute? Do they feel comfortable contributing?
Yes. Yes. No. The likely answers to these questions.
Conferencing platforms mean remote ESL programs are now as impactful as on-site training – sometimes more so.
Remote training means ProActive English Business ESL courses can take place anywhere at any time.
Recently, ProActive English conducted remote ESL programs with our trainer in Mexico who monitored a simulated client call between a senior executive in Japan and a second trainer in Minnesota (US). This realistic model of communication with clients was an exciting and impactful learning opportunity.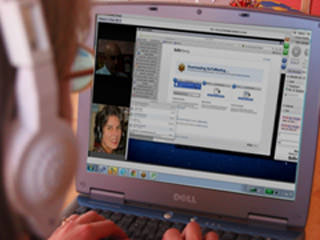 Why is remote training effective?
Video conference sessions mean that ProActive English training looks like a typical business meeting for global clients. The trainer sees and hears the challenges facing each participant. The platform mirrors the technology that participants use daily to communicate with clients and colleagues.
Challenges for participants include:
Making small talk to help build relationships


Being assertive and jumping into conversations on conference calls


Expressing ideas in an organized and succinct manner


Understanding what is being said and asking for clarification when necessary


Managing conference call and meeting agendas, including time


Speaking clearly when on a call or in a presentation
Conferencing platforms allow:
Three-way (or more) meetings; trainers can observe silently and provide the feedback that participants rarely receive


Document sharing with feedback on writing skills training


Presentations sharing, with feedback on slide design and delivery


Sharing of audio and video files which model speech and delivery styles