Training Applied. Value Realized.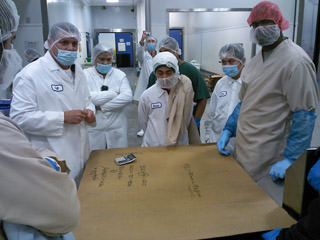 Language schools and community colleges often report progress based on test scores. Good for them.
We measure ROI by the impact of training on the bottom line. Good for you!
Here are the facts:
25+ minutes saved per day reported by individual participants in ProActive English business ESL and global training programs since 2008.


300+ hours saved per year by a group of six participants as a result of improved communication skills which does not even include time saved by managers and the benefit of stronger relationships with clients.


$30,000 - estimated benefit to company at 300+ hours saved (at $100/cost per labor hour per employee saving time). The cost of training for a group of six is well below $30K.
That savings is far greater than the cost per participant for Business English language and communication training – without even including time saved by managers and co-workers who benefit from improved skills of trainees.
In survey after survey, participants who have completed ProActive English business language training, business English writing and Business ESL courses report saving time due to:
Fewer misunderstandings


Less time editing e-mail and other documents


Fewer errors in acting on or giving instructions


More efficient, productive relationships with clients and colleagues
ProActive English course participants who complete Business English writing courses learn how to produce writing more efficiently through better organization of ideas and more disciplined self-editing.
Numerous participants with one client (a global IT consultant) commented that it now takes half as long to produce a simple two-page summary of research results for their technology focus area.
Is ProActive English training a worthwhile investment of resources?
All our repeat client companies think so!