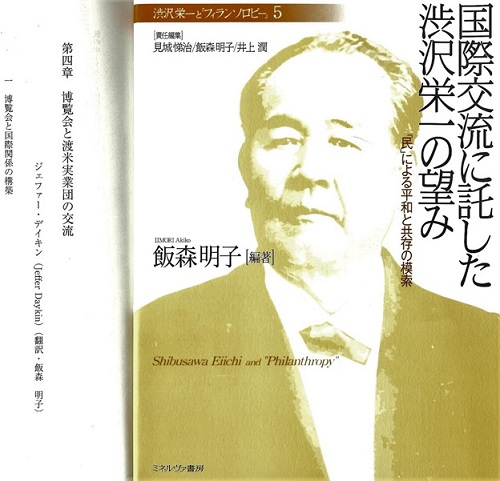 October 18, 2019
We're proud to announce that our own Director of Business Strategy, Jeffer Daykin, has a new publication out from Minerva Press in Japan. This international book project brought together Japanese, Korean, Chinese, and American scholars to study the philanthropic efforts of famed Japanese industrialist Eiichi Shibusawa.
Jeffer's chapter specifically focuses on the role of trade missions, international expositions, and commercial diplomacy in managing tensions between the western United States and Japan in the early 19th century. His research helps illuminate the many personal ties linking Portland, Oregon and Seattle, Washington with Japan at the turn of the century that laid a durable foundation—if not always a successful one—for ongoing transpacific exchange.
We hope you'll join us in celebrating his accomplishment!