Tools for a Dynamic Classroom
ProActive English proudly offers Picture Story Cards - a simple resource for engaging adult learners in ESL classrooms!
These 4 x 6 inch cards come in sets of 8 stories with 6 pictures to a story. They work well with adult learners in English second language classrooms, including Business English training.
Each Picture Story is rich with discussion topics that draw on cultural norms and expectations. They easily lend themselves to speaking and writing activities.
ESL teachers can receive a Business English Web© password that enables students to record audio describing the picture stories. Teachers can give text and audio feedback to students on each recording. Watch the demo.
A complete set of eight Picture Stories (six pictures in each story) costs $15.
Contact us about access to The Business English Web
©

as a supplement to each Picture Story activity.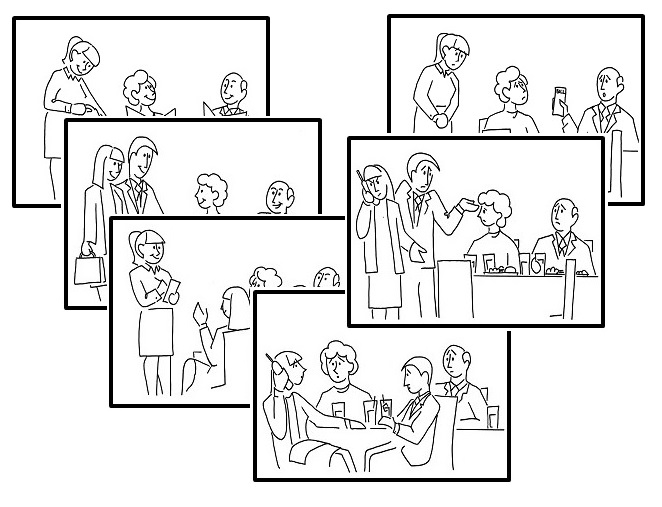 The Business Lunch